SecuRam Scanlogic Biometric Lock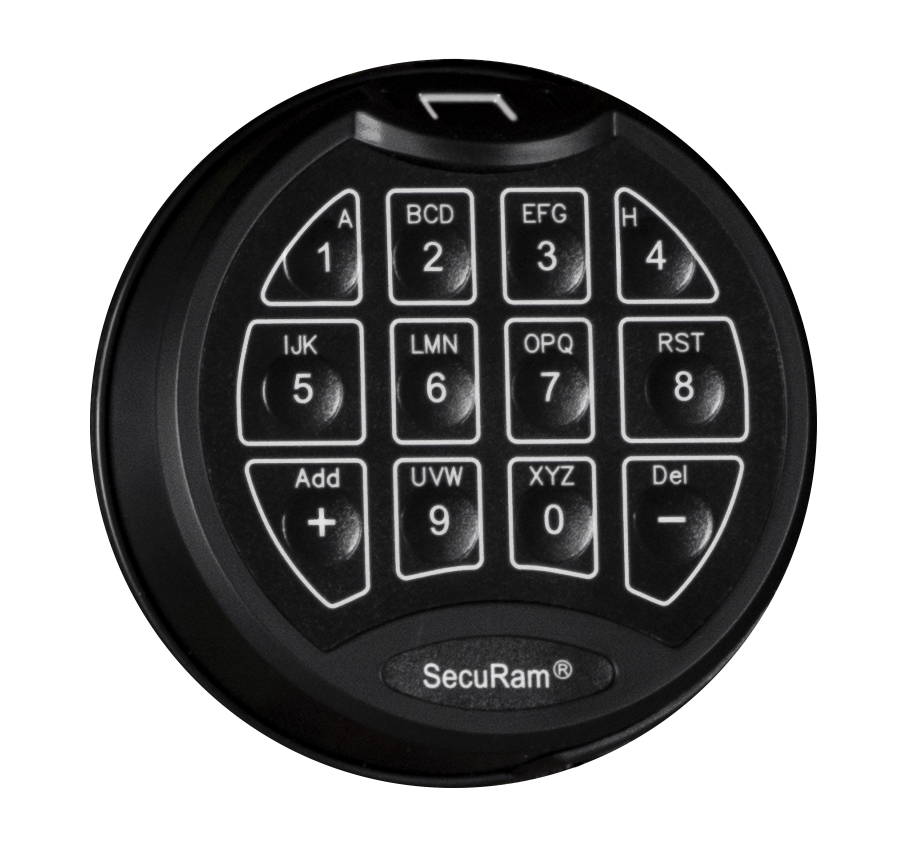 CONVENIENT AND RELIABLE BIOMETRIC SECURITY
· The SecuRam® ScanLogic Basic design has been tested by UL for reliability and security.
· You may use a 6-digit PIN code on the keypad or simply scan a memorized fingerprint.
· Program up to 3 PIN codes and 5 associated fingerprints per code, for a total of 15 fingerprints.
· Every SecuRam® lock undergoes a 2,000 cycle quality management program before it leaves the manufacturing facility. Unprecedented commitment to quality and reliability.
· Fast 1 second fingerprint access, sensor quickly reads your fingerprint in any position and automatically unlocks
· Administrator fingerprint or code is used to add new fingerprints
· 4,000+ openings on a 9 Volt battery
· Your 6-digit PIN code and fingerprints are stored in EPROM memory within the safe door, shielded along with the internal lock by a ball bearing drill plate, and will remain in memory for years even if the battery or keypad is destroyed or removed. With the lock's brains and memory protected inside the safe, the lock and keypad cannot be hotwired. Also, after several incorrect PINS/scans have been entered, the lock will go into a timed lockout mode disabling all inputs to the keypad and delaying further tampering.