Securam Electronic Lock, Model ECSL-601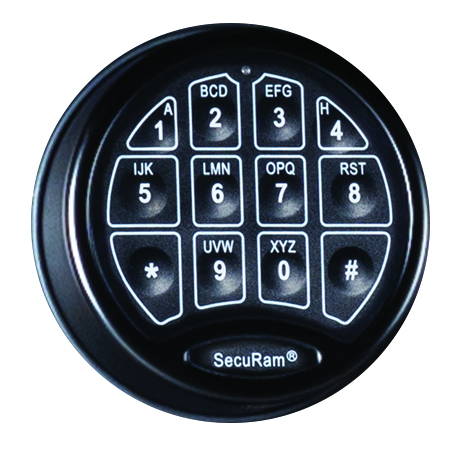 UL Listed

Easily programmed six digit user code

Simple 9v battery replacement

Your 6-digit PIN code is stored in EPROM memory within the safe door, shielded along with the internal lock from drill attacks by a ball bearing or hardened steel protection plate, and will remain in EPROM memory for years even if the battery or keypad is destroyed or removed. With the lock's brains and memory protected inside the safe, the lock and keypad cannot be hotwired.

After three incorrect PINS have been entered, the lock will begin a lockout delay period disabling all inputs to the keypad and delaying further tampering.