SAFEX® SECURITY SYSTEM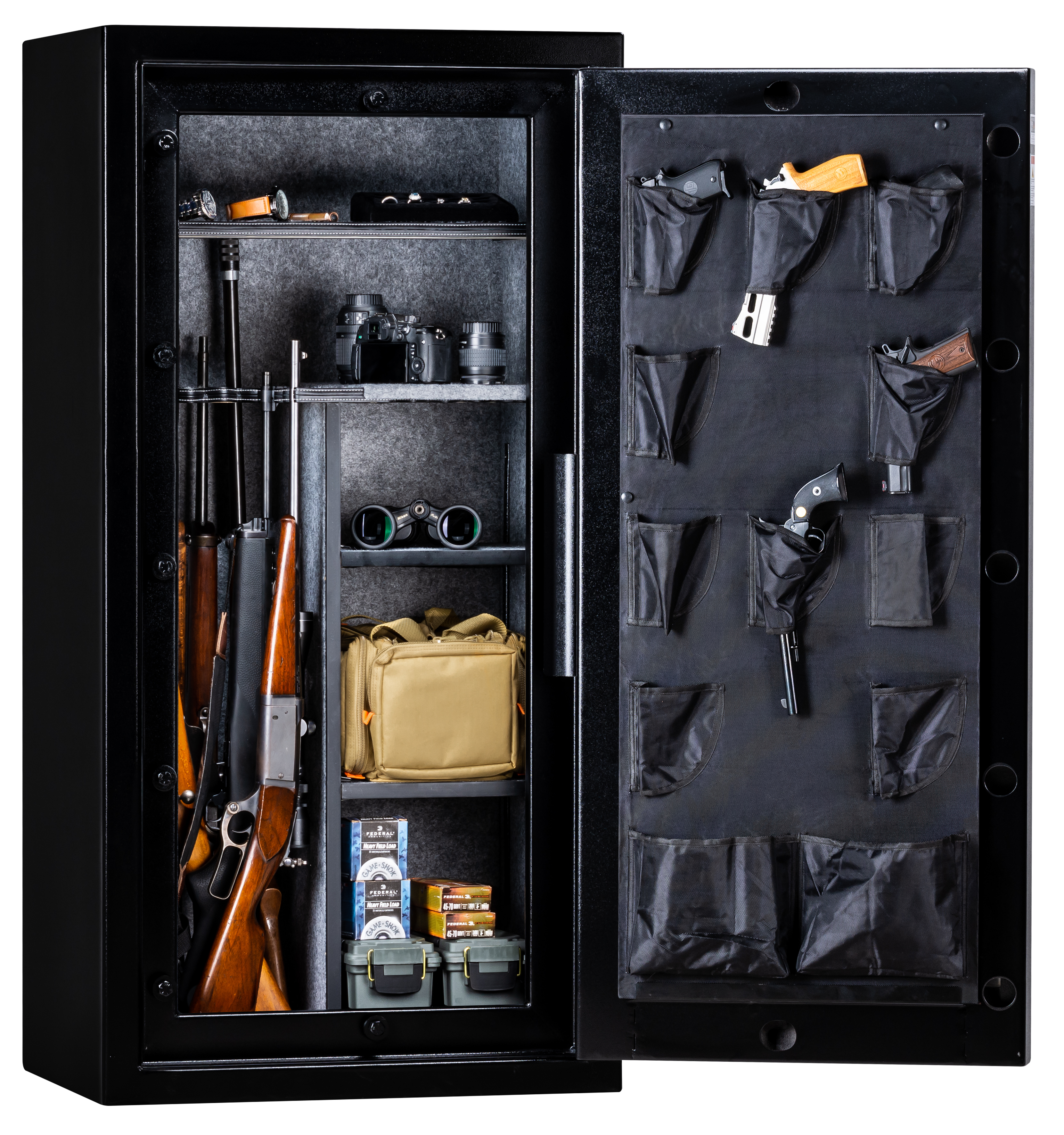 Forged in the fires of Rhino Metals' innovative engineering department, the SafeX® Security System is a quantum leap in home and firearm security. Our testing has shown that leading safes being sold on the market today for $2,000 or less can be pried open in 2 minutes or under. Most people would agree this isn't the best bang for their buck. Rhino Metals aims to provide true value for safes $2,000 or less.
We believe the SafeX® Security System is the greatest improvement in security over the last century.
In our HEAD TO HEAD PRY TEST, SafeX® could not be pried open, while leading brands using industry standard round or flat "military style" locking bars failed in only a few minutes or under. These pry tests were apples-to-apples tests, where all the safes had the same steel thickness and are sold in the same price range.
HOW SAFEX® WORKS
SafeX® doesn't use round or flat "military style" locking bars that slide behind the door frame. Instead, it uses thick steel locking plates inside the door that move behind heavy duty steel anchor studs. These wide flanged anchor studs are built into the frame of the safe. When the door is shut, these anchor studs protrude into the door. Then, inside the door, a thick steel locking plate moves behind the rim of the anchor stud to securely interlock and "bolt" the door to the frame. This interlocking feature makes all the difference.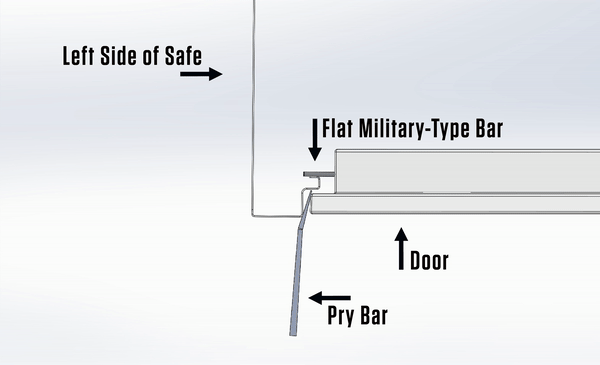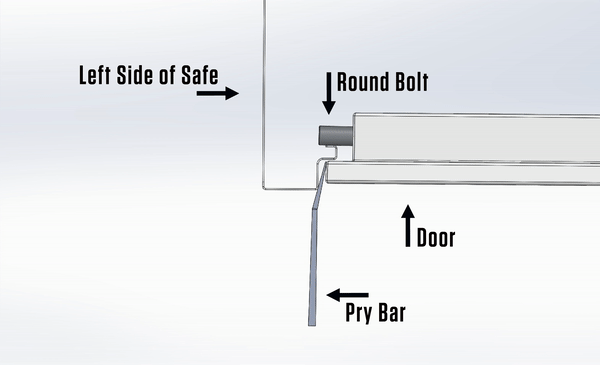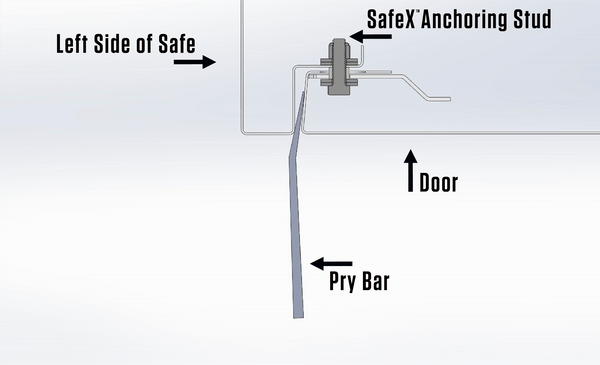 MORE ROOM FOR YOUR VALUABLES
The SafeX® Security System is now available on the RBSX5728ECS model, in the Rhino RB series (with 14-gauge steel body and door). This model is exclusively available through authorized dealers. In addition to providing maximum pry resistance, these models offer a number of other outstanding benefits.
When locked, the slim door design of SafeX® is relatively flush with the interior door frame of the safe. This creates more storage space inside the safe than standard designs where the door significantly extends into the safe's interior.
On the RBSX5728ECS, gun capacity has increased drastically from a typical 26-28 long gun capacity to a 42 long gun capacity. Other interior features include a top shelf with a cutout for long barrel guns, padded gun rack, and adjustable side shelves. A door organizer provides 10 handgun pockets and 2 large pockets for convenient storage of handguns and other valuables.
IMPROVED FIRE PROTECTION
A heat-activated fire seal, that can expand up to 8 times its thickness, is mounted in the gap between the door and the frame of the safe, reducing the space available for prying. In a fire, this placement of the fire seal blocks heat from getting to the sides and back of the door frame, for improved fire protection over standard gun safe fire seals.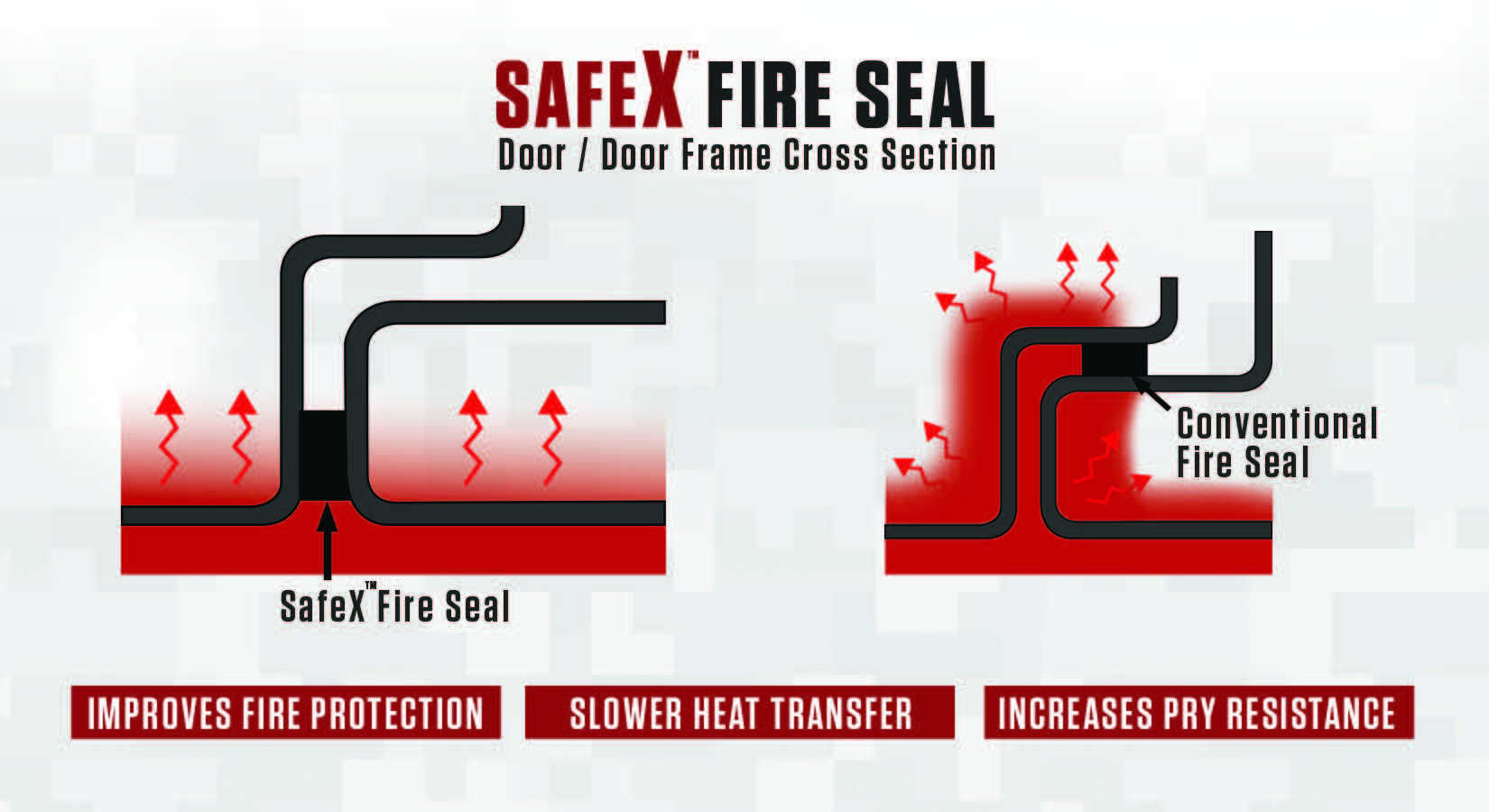 ADDITIONAL FEATURES
This SafeX® Security System model has an easy-to-use UL Listed electronic lock, tested for reliability and security, unlike less secure non-UL key override and solenoid locks. A hardened or a ball bearing drill plate (depending on model) and spring-loaded relocker provide additional security against more advanced attackers.
The end result is a safe that we feel offers vastly more security, greater storage capacity, and fire protection than anything else in its class.
WHY SETTLE FOR ANYTHING LESS?